Construction of Urban Cash Management and Operation Platform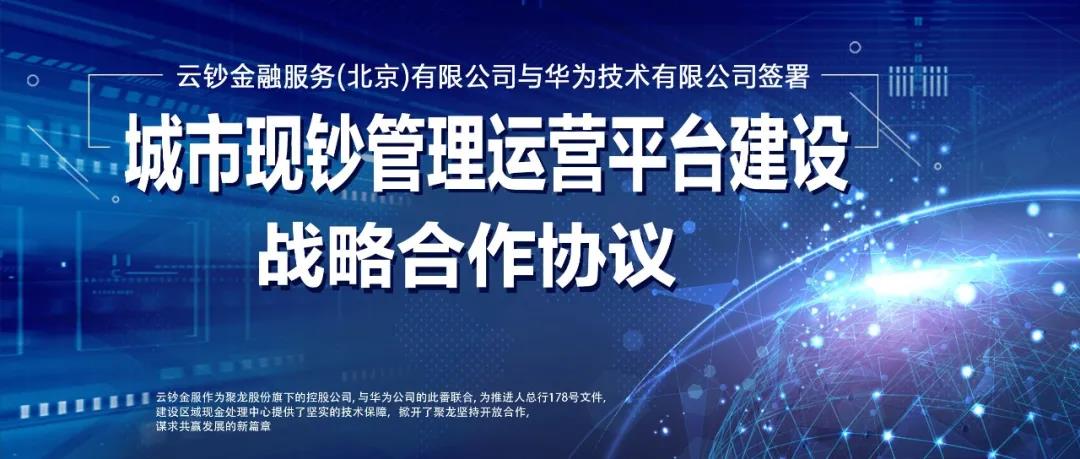 Cloud Banknote Financial Services (Beijing) Co., Ltd. is a high-tech company jointly established by Julong Co., Ltd. and the People's Bank of China. It is rooted in the operation of modern currency financial services. It's not only the leading provider in traditional financial service equipment and system management solutions, but also committed to integrating the latest technology of the existing internet of things, artificial intelligence, robots and biometrics, and unmanned intelligent internal control technology. Combined with an internal management software system of independent intellectual property rights, a comprehensive operation and management model to achieve a full range of modern financial services operation management model.
The cooperation between Cloud Banknote Financial Services and Huawei is based on both respective core competitiveness, establishing long-term partnership in key financial information systems, conducting research and cooperation, jointly promoting financial institutions to adopt localized software and hardware platforms to support the operation of key information systems, and improve independent and controllable ICT capabilities of financial institutions, cooperate in the construction of urban cash management and operation platforms in the field of information technology. Huawei will use its own technical advantages in chip self-research, basic software and solution capabilities and technology accumulation to provide necessary architectural technical support, product technical support, testing support, technical training, etc. for the Cloud Banknote Financial Service. Solve the cutting-edge technical problems encountered in the construction of the urban cash management and operation platform using domestic software and hardware infrastructure, and ensure the stability and reliability of the urban cash management and operation platform.
As a holding company of Julong Co., Ltd., Cloud Banknote Financial Services and Huawei seek a new chapter in win-win development. Set sail together, ride the wind and waves!