It is kindly informed you that our company and factory will be closed for the Chinese Spring Festival from Jan 29 to Feb 13, 2022, and we will be back to work on Feb 14, 2022. Please help to pre-arrange your requirements in advance and we'll try our best to keep providing remote technical problem support during the holidays.We are sorry for any inconvenience it may occur and thank you for your understanding. At the early of the year 2022, we would like to express our best wishes and thankfulness for your great support and cooperation in the past year..
Supporting Integrated Equipment and Service Platform
Base on years of successful experiences, Julong developed equipment and data management platform which has been running for more than 10 years and has undergone several improvements to achieve perfect. Our software solution has been used and certified by Center Bank and 156 domestic commercial banks.
Our software is ideal for central banks and commercial banks to manage banknote circulation and devices of sub-branches. This solution help make jobs in head offices easier by clearing at a glance at your equipment and banknote situation. We support customized configurations according to your network and requirement. Its open network protocols allow devices from different companies to be connected to our platform for unified management. Introduce our equipment and software to get a worry-free cash processing management solution.
Take Full Advantage of Our Solutions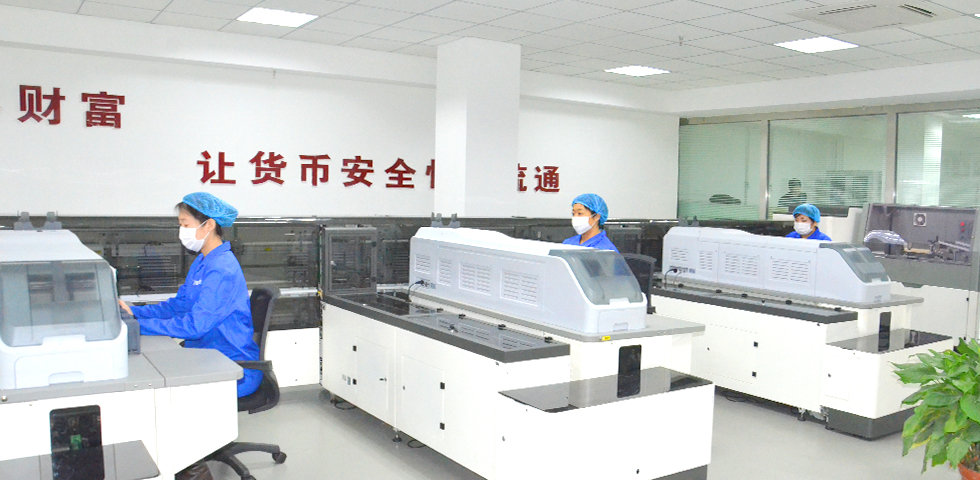 Equipped with our functional cash processing equipment, our device management and data platform can significantly improve the efficiency of cash management and safe internal data management.
All-Around Remote Data Management
Comprehensive equipment management including prompt notes for equipment maintenance, cash equipment status inquiry (normal or malfunction), remote modification of login password to ensure the internal data security of the machine, software remote upgrade management for a single machine or machines in an area, remote debugging and modifying parameters to ensure machine keeping in working, and identify specific equipment failure problems. All-in-one system and platform is easy to operate for managing daily cash processing business.
Flexible Data Management
Data management and real-time data inquiry are the highlights of our platform. You can check statistics of sorting banknotes visually by a diagram and generate XML files to upload the server for archiving. In addition, our system supports checking system logs directly in the system folder, real-time checking where is the machine located in currently, monitoring the number of online machines, monitoring the working mode of registered machines, checking cash processing statistics, looking back upon the number of online devices in last week, month, or year, etc. All details and data can manage on time to make the cash processing business successful.
Banknote Serial Number Tracking Data
In recent years, the serial number of banknotes application got more focus from all over the world. Considering your requirements, Julong developed a platform for equipment connecting and data management. Our devices perform high tech identification technology with high-resolution sensors to work out precise results from different currencies. Data of banknotes' serial no. can be saved in the cash processing machines, an SD card, or upload to the server, which makes storage more flexible. The whole circulation process of cash and the note details information can be traced according to its serial number, including the banknote version, denomination, authenticity, the grade of old or new, machine number. etc. All details above can be bind with your specific client, so if some counterfeit dispute occurred, we can settle down with a perfect trace and monitoring solution. Our integrated equipment system service platform will do the best to boost banks' security.
Customize a Solution Fitting to Your Business
Julong understands that not all banks and businesses face the same challenges, so we work with our clients to provide customized solutions to each request by retrieving pertinent information including:
Site Layout

Processing Capacity

Desired Functions

Staffing Plan

Business Hours

Budget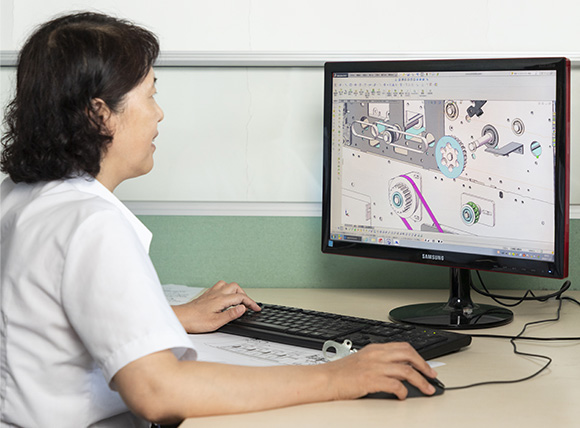 Need a Smart and Reliable Cash Processing Solution?
We've Got You Covered.